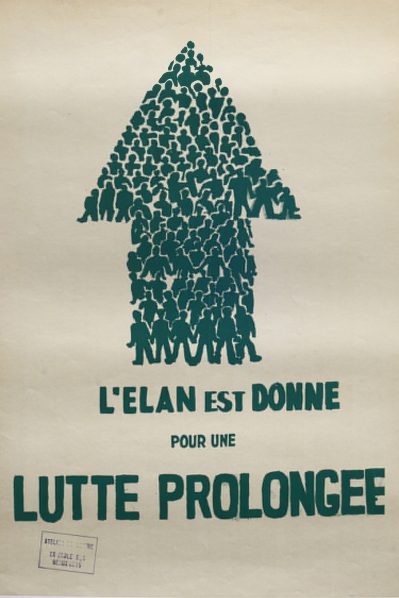 The events of May 1968 marked an extraordinary moment in French history. During this wide-raging political and social movement, artistic creation and activism were closely entwined. Young artists formed radical leftist collectives, drawing inspiration from the People's Republic of China, and using their work as a form of social activism. They challenged the authority of General Charles de Gaulle, and the old, conservative values he embodied. The exhibition begins by presenting artwork from the Atelier Populaire des Beaux-Arts, as well as photographic, newspaper, and archival materials that document the fateful history of May and June, 1968. Contrasted to these are images from the same period that celebrate de Gaulle. The exhibition concludes by exploring French intellectuals' obsession with foreign models, and especially those of China's "Cultural Revolution," which influenced the young art of the time, both figurative and abstract.
About the Curator
Eric de Chassey has been General Director of the National Institute of Art History (INHA) since 2016 and Professor of Art History at the École Normale Supérieure de Lyon since 2012. He was the director of the Academy of France in Rome – Villa Medici for six years (2009-2015), where he organized a residency program for artists from across the creative fields, as well as exhibitions, concerts, a film and literary program, and lectures in history of art and philosophy. He has also curated a number of exhibitions and has worked with Philippe Artieres on an exhibition entitled Images of Struggle: The Visual Culture of the French Far Left (1968-1974), presented in Paris at the École Nationale Supérieure des Beaux-Arts from February to May 2018.
About the exhibition
Dates: 2018.6.15 – 2018.9.23
Venue: UCCA
Courtesy of UCCA, for further information please visit http://ucca.org.cn.
Related posts: