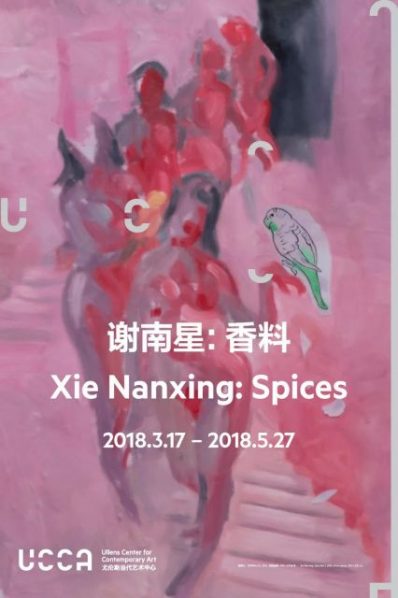 It presents a new series of seven major oil paintings created in the last two years, reflecting a shift in the artist's thinking away from his earlier attempts to mediate between realism and conceptualism, in favor of a more objective search for the roots of his artistic practice. In these works, common tropes and references from Western art history and techniques developed by old masters are deftly handled, obliquely or ambiguously brought onto the canvas. The enlightenment narrative that has undergirded contemporary painting in China throughout the past several decades of rapid development is expressed here as the confusion and complexity that lies between two vastly different visual and historical contexts. This exhibition is less a summary or an argument than a timely corrective: Xie Nanxing views his own stubborn "misreadings" of the Western classical tradition in the same vein as Columbus mistaking the tree bark he found in the Americas for Indian spices. The exhibition will also include sketches and supplementary materials that elucidate Xie's creative trajectory.
About the Artist
Xie Nanxing (b. 1970, Chongqing, lives and works in Beijing and Chengdu) has been widely exhibited since 1999. Selected solo exhibitions include "untitled: 3 ×" (Galerie Urs Meile, Beijing, 2016); and "Xie Nanxing Paintings" (Kunstverein Harburger Bahnhof, Hamburg, 2005). Group exhibitions include: "The Latch" (C-Space+Local, Beijing, 2017); "China 8" (Kunsthalle Recklinghausen, 2015); "New Works #1" (OCT Contemporary Art Terminal, Shenzhen, 2014); and "Our Future: The Guy & Myriam Ullens Foundation Collection" (UCCA, Beijing, 2008). Xie's work has also been shown in major periodic exhibitions including Documenta XII (Kassel, 2007); and the 48th Venice Biennale (1999).
About the exhibition
Dates: March 17 – May 27, 2018
Venue: Ullens Center for Contemporary Art (UCCA)
Courtesy of the artist and UCCA, for further information please visit http://ucca.org.cn.
Related posts: