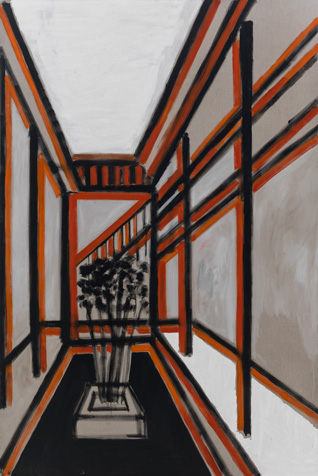 Zhao Gang (b. 1961, Beijing) was a member of The Stars, China's first experimental art collective, which emerged in the late 1970s. His later studies and travels took him to Germany and the United States, where he built a career as a painter distinctly conversant with both his Chinese precedents and Western contemporaries. Since returning to Beijing in the mid-2000s, Zhao's remarkably rich and diverse painterly practice has engaged themes including modern history, revolution, disease, nostalgia, sex, memory, and literati culture. In this exhibition, Zhao presents several new bodies of work based on extensive travels throughout China, in which he juxtaposes images of early twentieth century Chinese intellectuals who studied abroad and returned to China to join the cause of the motherland with paintings based on photographs taken during a recent exploratory road trip to the homes of these intellectuals. Accompanied by a major monograph, this exhibition continues and elaborates Zhao's particular method of using painting to interrogate the past and the present it has created.
About the exhibition
Duration: 2015.4.3 – 2015.5.31
Venue: Nave and Long Gallery, UCCA
Courtesy of the artist and UCCA, for further information please visit http://ucca.org.cn.
Related posts: