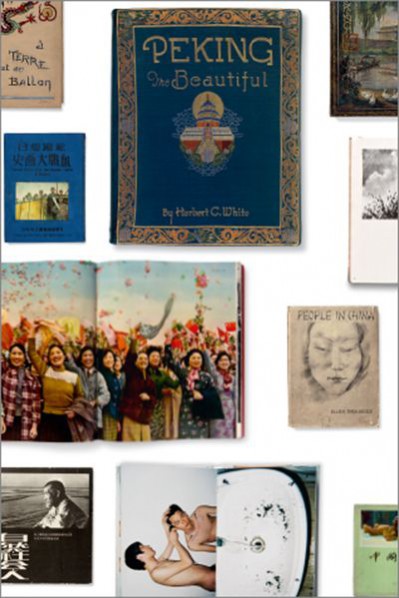 This exhibition explores China's modern history through the singular prism of the photobook. Part of eminent photographer Martin Parr's (b. 1952, United Kingdom) ongoing research into the global history of the photobook as medium, this presentation is co-curated with Beijing/Amsterdam-based photographic collective WassinkLundgren and tied to the release of a major book by Aperture. Divided into six sections looking at historical periods including the late Empire and Republic, the Sino-Japanese War, the early years of the People's Republic, the later Mao era, the Reform and Opening period, and a special section of foreign-produced photo books about China, "The Chinese Photobook" combines a rare collection of original publications presented in vitrines with further materials mounted and projected on walls for more detailed viewing. It offers at once the genealogy of a particular artistic format in a particular geography, and an idiosyncratically compelling glimpse at a society in continued transition.
"The Chinese Photobook" is co-produced by Aperture Foundation and the Recontres d'Arles with the generous support of the China Art Foundation and the British Council. Additional support for "The Chinese Photobook" is provided in part by Sondra Gilman Gonzalez-Falla and Celso Gonzalez-Falla, Marina and Andrew E. Lewin, and David Solo. The exhibition is part of the 2015 UK-China Year of Cultural Exchange program. Additional support for The Chinese Photobook is provided in part by Sondra Gilman and Celso Gonzalez-Falla, The Andrew and Marina Lewin Family Foundation, and David Solo.
The China Art Foundation was founded in 2008 to help ensure that the intense global interest in contemporary Chinese art and culture has a sustainable future, and to increase knowledge and understanding in the arena of art and culture between China and the rest of the world.
About the exhibition
Dates: Apr 3, 2015 – May 31, 2015
Opening: Apr 2, 2015, 17:30, Thursday
Venue: Ullens Center for Contemporary Art
Courtesy of the artist and Ullens Center for Contemporary Art, for further information please visit http://ucca.org.cn.
Related posts: