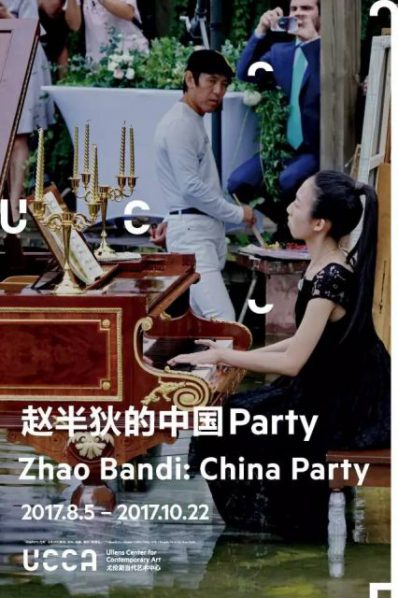 "Zhao Bandi: China Party" presents more than a dozen of the artist's works and projects from 1987 to the present spanning fashion design, video, film, performance, and painting. Throughout his career, Zhao Bandi (b. 1966, Beijing) has used art to investigate and reflect on nearly three decades of dynamic transformations, offering a romantic and personal account of China's evolving reality.
Having first gained fame as a realist painter in the 1980s and early 1990s, Zhao then moved away from his training and became known for using the popular format of advertising photography and the national symbol of the panda to intervene, humorously and trenchantly, in China's inchoate social conditions. In the early 2000s, through events such as the SARS Epidemic of 2003 and the lead-up to the Olympic Games of 2008, Zhao realized a series of film and performance projects that appropriate official and commercial rhetoric, putting them to whimsical and idealistic ends.
For Zhao, social development is a hybrid process, which he has described as "a fantastic party" that conflates the joys and sorrows of life. This exhibition, the artist's largest to date and his first institutional solo show in China, highlights a practice that, rooted in a long tradition of social realism, has shown a unique ability to confound the distinction between truth and fiction.
About the exhibition
Opening: Aug 5, 2017 – Oct 22, 2017
Opening: Aug 4, 2017, 14:00
Venue: UCCA
Courtesy of the artist and UCCA, for further information please visit ucca.org.cn.
Related posts: