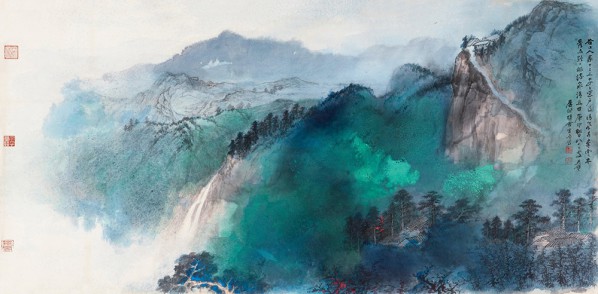 As one of the 2014 Chinese New Year celebration show series of National Art Museum of China, the exhibition collects over 100 pieces of treasured art works by Zhang Daqian. As one of the most renowned masters of ink and wash painting among Chinese art circle in the 20th century, Zhang Daqian combines Gongbi (meticulous ways) with freehand brushwork, thick colors with wash ink. Particularly, he creates techniques of splash-ink and splash-color, which ushers in a new artistic style for traditional Chinese painting. The exhibition reflects the art history, artistic style and characteristics of Zhang Daqian, indicating the painting character and spirit of Zhang as a maestro on one hand, while showcasing once again the outstanding achievements of Zhang from perspective of historical development of Chinese art in the 20th century on the other hand. The exhibition highlights his unique style and disposition in Chinese painting creation. Organized through cooperation of art museums of both Taiwan and the mainland, the exhibition is rich in content and novel in form, and will bring about a vivid visual feast to audience of the Capital in Spring Festival.
About the exhibition
Dates: 2014-01-20 To 2014-03-03
Venue: Hall 19—21, the National Art Museum of China
Courtesy of the National Art Museum of China, for further information please visit www.namoc.org.
Related posts: