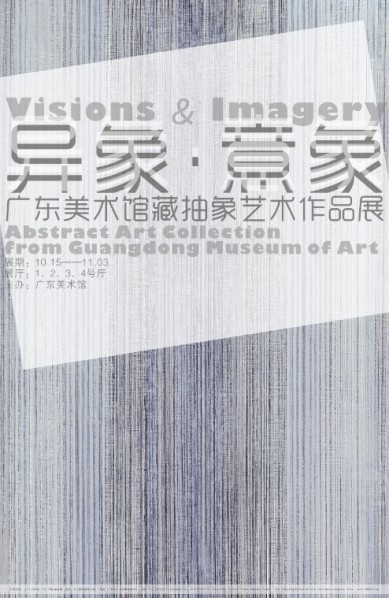 Born in the early 1900s, abstract art subverted the aesthetic habits of the era with the help of philosophical illogical and subjective expressive ways on the aesthetics, to keep pace with the art of realism, being a mainstream form of language of western painting. Compared to the blooming Western abstract art, Chinese abstract art has never developed easily, although it had inklings that the early paintings in the 1920s and 1930s, such factors failed to receive due recognition and promotion, because of ideological and artistic educational direction, and so on. Until the reform and opening up, a more tolerant cultural environment and the influx of Western thought, when contemporary art offered a new possibility for the diverse expression of contemporary art. Chinese abstract art gradually gets rid of the awkward survival position, assaulting the traditional aesthetic order with the rich performance and inclusiveness, as well as revealing the distinctive art philosophy possessing an art style of a unique personality.
Although abstract art did not originate in China, the development of abstract art in China tends to be increasingly prosperous, due to the basic accumulation of appreciative experiences in abstract aesthetics in the traditional Chinese aesthetic consciousness. Seen from the selections of works at the exhibition, artists have got rid of painting that depends on schema and is obsessed with the virtual three-dimensional space, manufactured through perspective, which helps painting return to the painting process and an effective performance of a highly personalized material. Through the highly refined real images, the use of lines, blocks of color and paint textures to release the true power of the internal life, filling it with infinite possibilities of artistic exploration. In addition, the works introduce Western abstract factors into Chinese imagery, through blended and alternated real and imaginary shapes, transforming the vague appearances of shape and substance, revealing a strong influence of local imagery culture and traditional aesthetic thinking.
While Chinese contemporary art rapidly develops, it is particularly urgent and necessary to study, collect, and promote the artworks of true contemporary significance and historical value for Guangdong Museum of Art, which proposes to establish a "modern and contemporary" art museum.
The exhibition is not only for academic combinations through the collections of contemporary art, but also a reflection of the reality context of Chinese abstract art, in order to help audiences intuitively to understand diverse appearances of contemporary art in the real life.
Guangdong Museum of Art
Exhibition Dates: October 15 – November 3, 2013
Venue: Hall 1,2,3,4
Organizer: Guangdong Museum of Art
Courtesy of Guangdong Museum of Art, translated by Chen Peihua and edited by Sue/CAFA ART INFO
Related posts: