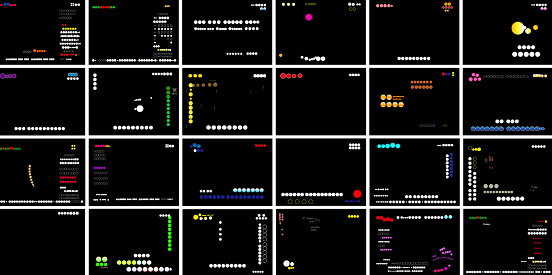 Symbols and its representation has always been a subject which Lai Pei-Yu is interested in, and her most well-known works are the City Series, which when first viewed seemed like images of city landscapes, but on closer inspection the picture is composed from circular symbols, and these circular dots are similar in appearance to minimalist styled light sources, therefore when viewing the works, the viewers have to translate the symbols into their corresponding scenes within their own memory to complete the cityscape, during the process also reflect on the relationship of encoding and translating. Through the reinterpretation of the artist, resulting cityscapes of different locations appears to bare a resemblance, highlighting the current state of globalization.
Just like the exhibition title "Path", this time the works featured in the exhibition in VT Artsalon presents the road Lai Pei-Yu chosen as an artist. The work "Another Sky-Meteor" pick up from the city series, and different to the still city scape image, her new work is presented in video form, the sense of speed created from what seems to be movement of cars, also resembling the flow of data, also hinting on the movement of Lai Pei-Yu's concept; and in "8:31pm" 95 TV channels are translated into images and come together to present a complete overview of the media, texts are translated into circles but from their color and positioning viewers can almost see a pattern and logic behind the construction. Whether it is the original concepts behind the works, artist's translation and making to the viewing of works by the audiences, contemplation and rebuilding the message; or the method of working by the artist, changes in media, continuation of the concepts, a series of transitional path that the artist is objectively presenting.
Lai Pei-Yu, born 1976 Taiwan Taipei, graduated in 2007 from the Graduate Institute of Plastic Arts, and currently a doctoral candidate in Art and Theory in Tainan National University of The Arts. Lai was a residency artist in countries such as Taiwan, Japan and America; member of the Sly Art Space. Her works have been exhibited in Taiwan, Japan, China, France, America and various other places around the world, and her City series was collected by the National Taiwan Museum, Taiwan Design Center, Bank Art 1929 Yokohama, Japan.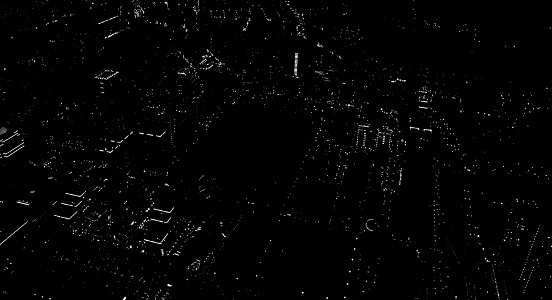 About the exhibition
Dates: 25 Jan – 1 Mar 2014
Venue: VT Artsalon
Opening Repection: 25 Jan 2014 Sat 19:00
Opening Hours: 13:30 – 21:00 (Tue – Sat)
Tel: 886-2-25972525
Add: B1, No.17, Ln.56, Sec. 3, Xinsheng N. Rd, Taipei City
Related posts: