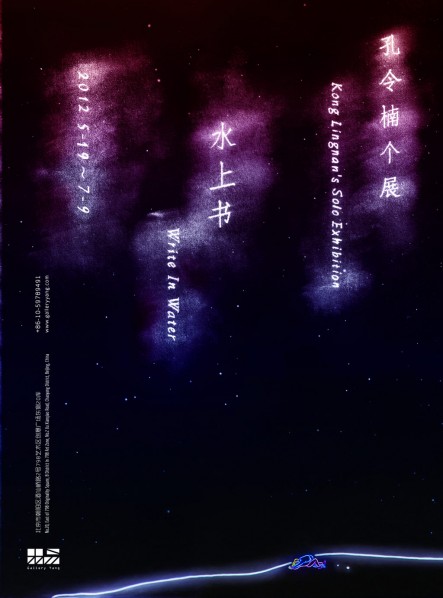 In May 2012, Gallery Yang will be relocated in the core of contemporary art, 798 Art District, which is going to be a new starting point for the gallery in many senses. The first exhibition to be prestigiously launched here is also the first solo exhibition of Kong Lingnan in the gallery with her new creations finished during the last year, "Write in Water." Kong is a young artist emerged from her solo exhibition at UCCA in 2011. This solo show will be consist of two painting series Miao-ku-yi Mountain and Oh Brambles, and an installation of As We Wander, We See The Flicking Flame In The Wasteland. The new creations extended Kong's previous inspiration and consideration on the relationship between human beings and the objective world.
With the commonest oil color, Kong, holding the cautious attitude to skills and following the rational requirements on line arrangement, drew each line as if she was seeking for a kind of objective and essential state. Different from her previous serial works featuring cold pure black background, the background of these newly finished works turned to be gradient color from red to black, or vice versa; and for the first time, botanic element appeared in them. In the vast wilderness and mountains, there are figures blurred and ambiguous, fighting or rejoicing, being happy or sad. The idea originated from the traditional Chinese Taoism, Chuangtse. It is a pure, simple, remote but primitive world, unique without a peer. Maybe this is the objective world we are living, which is never aware of due to human limitation at all. Kong paralleled the pure world and the worldly feelings together, with the trifling life, unknown plants, remote mountains and flickering stars being separated from the real world to the furthest distance. Everything is so familiar but also strange, lonely, sentimental, remote as if it is in another world.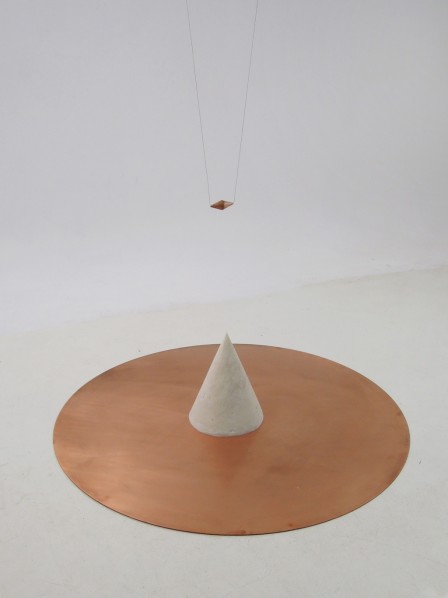 Installation made use of fire as the media to explain the change of universe. The ever-changing phenomenon world seemingly has a physical rule which can be followed, but actually it is definitely infinite forever. Human has been seeking for constant truth from the vast wilderness, but finally found themselves merely.
"Here lies one / Whose name was writ in Water." —which is quoted from the epitaph of John Keats, the British romantic poet who died young. Compared with the universe and the stars hanging high above, human life is only a transient moment, while the stars are almost shining forever. People will turn into soil and lie in the Earth always, while star will shine high up in the sky lonely forever.
About the Exhibition
Duration: May 19th—July 9th, 2012
Opening: 2012.5.19 16: 00—20: 00
Venue: Gallery Yang
Address: Storehouse 20. East of Creative Square, 798 Art Dist., NO.2 Jiu Xianqiao Road, Chaoyang Dist., Beijing, China
Tel: 010-59789491 / +86 13581616497
E-mail: galleryyangbeijing@gmail.com
Courtesy of Kong Lingnan and Gallery Yang, for further information please visit www.galleryyang.com.
Related posts: