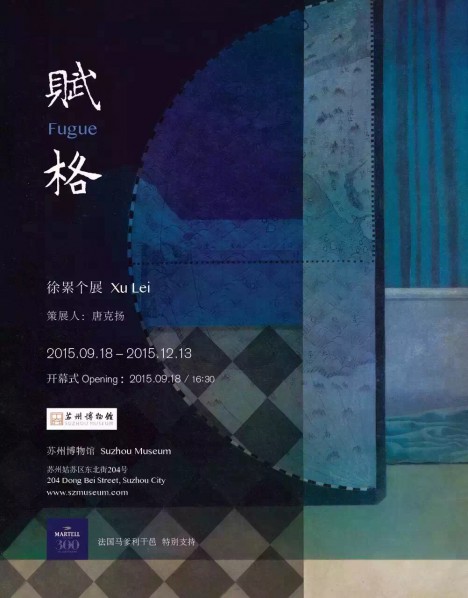 Xu Lei (1963-), is one of China's most distinguished contemporary painters, with a refined style that has been described as both "noble and passive" by his fellow artists in China. Suzhou Museum announces Xu's latest solo show will be on view from September 18 through to December 13, 2015.
Born in Nantong, Xu Lei studied Chinese painting at Nanjing University of the Arts and graduated in 1984. Xu Lei has been an artist in Jiangsu Traditional Chinese Painting Institution for many years. Now he is working in the art research center of Chinese Academy of Art. In addition, Xu Lei is an artistic director of Today Art Museum and editor in chief of "Classics" magazine. His painting has a unique artistic type which shows signs of a new style of humanistic values with not only elegant aesthetic appearance, but also broader cultural sense. As critics have observed, "Xu Lei's art may be the real beginning of the transformation of contemporary Chinese painting, his personal placement is just right on the historic and contemporary critical line."
About the exhibition
Curator: Tang Keyang
Dates: September 18 – December 13, 2015
Venue: Suzhou Museum
Courtesy of the artist and Suzhou Museum, for further information please visit www.szmuseum.com.
Related posts: