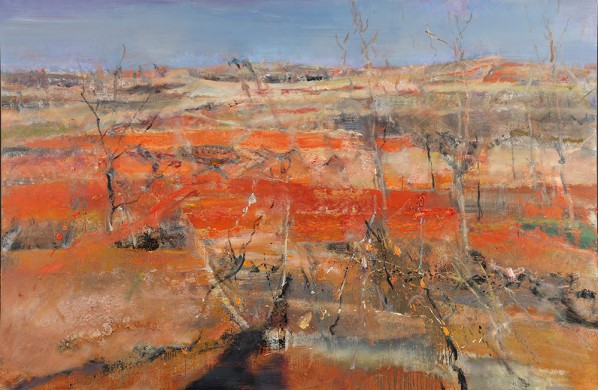 Co-organized by the Chinese Artists Association, the National Art Museum of China, Chinese Oil Painting Association and China Academy of Art, "Visual Cohesion" will be held at the National Art Museum from April 11 through to April 22, 2014. The exhibition, which mainly displays Yang Canjun's work series based on his visual experience since 1995, consists of over 100 pieces of works on 3 themes: history, image and homeland.
Yang Canjun is one of the representatives of China contemporary figurative expressionist, an influential oil painter and art educator. His themes of oil paintings include history painting, figure painting, landscape painting as well as still life. His works are mixed and disorganized in color, vigorous, vivid and magnificent in his way of expression, which implies his learning from drawing technique of western oil painting and reflections to Chinese traditional culture. Yang Canjun's works have one's life connected with existing destiny from the origin and they appears a strong appeal.
About the exhibition
Duration: 2014-04-11 To 2014-04-22
Venues: Hall 1,8,9
Courtesy of the artist and the National Art Museum of China, for further information please visit www.namoc.org.
Related posts: