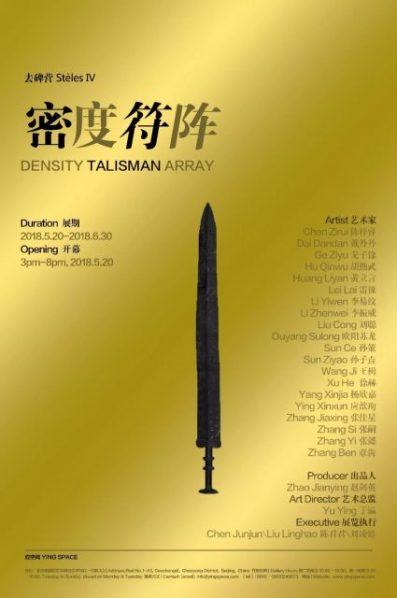 Ying Space announces that the group exhibition "Stèles IV: DENSITY TALISMAN ARRAY " will be held on May 20th. Participating artists include: Chen Zirui, Dai Dandan, Ge Ziyu, Hu Qinwu, Huang Liyan, Lei Lai, Li Yiwen, Li Zhenwei, Liu Cong, Ouyang Sulong, Sun Ce, Sun Ziyao, Wang Ji, Xu He, Yang Xinjia, Ying Xinxun, Zhang Jiaxing, Zhang Si, Zhang Yi, Zhang Ben.
The "Stèles", as a long-term permanent project of Ying Space, is officially launched last year. It takes exhibition as the opportunity to focus on, observe and explore various parallel painting tendencies in Contemporary Chinese art. In this project, curator also takes the display itself as creative practice parallelling with participating artists, build a discussion atmosphere, and involve different oriented practices in different topics of the top priority in the painting field.
The exhibition will be opened in May 20th and will continue until June 30th.
About the exhibition
Dates: May 20, 2018 – Jun 30, 2018
Venue: Ying Space
Courtesy of the artists and Ying Space, for further information please visit www.yingspace.com.
Related posts: