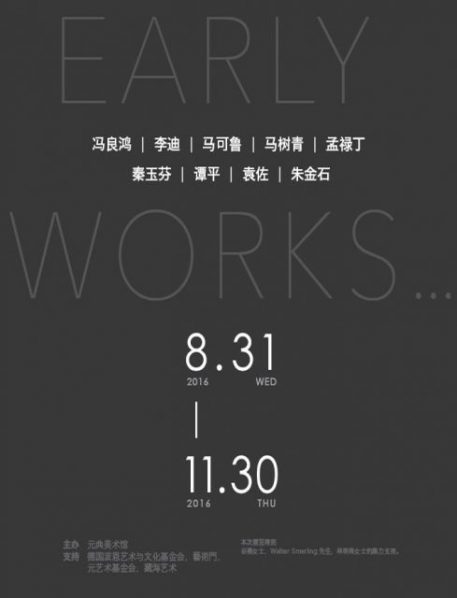 The promotion and development of art throughout history, whether intended or unintended, active or passive, can undoubtedly be attributed to fortuitous collaborations between individual artists. Although in contemporary times the roles of art museums, galleries, critics, and collectors have been increasingly magnified, the artists' practices and the lives they lead continue to be the driving force behind art.
Since its formation at the end of the 1970s, Chinese abstract art has at various points adopted distinctive, characteristic styles as a result of loose connections between art groups or individuals. Even during the toughest times when this genre of art was marginalized in China, the exchanges and meetings between these artists fostered a revitalizing energy that would be key to its future rise.
Yuan Art Museum, a Chinese art institution with a history of almost 10 years, keeps in close contact with a number of artists in Beijing. Through observation and collaborations, we have seen a complex phenomenon of de-stylization materialize after all the twists and turns and artistic departures and returns in this sector over the past 30 years.
Under the theme of "Early Works…", the exhibition at Yuan Art Museum brings together masterpieces by nine artists created during the 1980s and 1990s in an attempt to build up a knowledge base for art criticism by carefully researching these early artworks. The biographies of the nine artists, explorations of the nine sets of masterpieces that correlate profoundly with the artists' career developments and current practices, as well as behind-the-scenes background stories will be arranged and compiled into nine valuable case studies for future reference.
About the exhibition
Dates: Aug 31, 2016 – Nov 30, 2016
Opening: Aug 31, 2016, 16:00
Venue: Yuan Art Museum
Courtesy of the artists and Yuan Art Museum, for further information please visit www.yuanartmuseum.com.
Related posts: