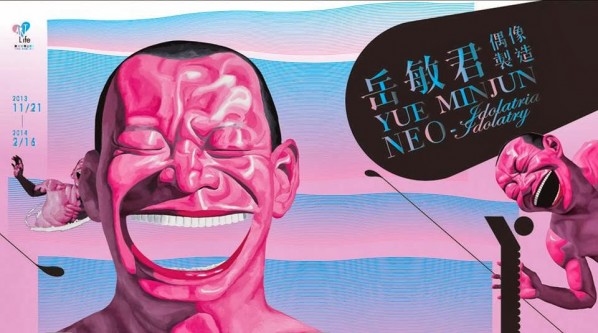 Yue Minjun is one of the most representing artists of Chinese Contemporary Art since the 1990s. The laughing man image created by Yue Minjun has become a distinguished icon of the contemporary China. This exhibition to be presented by Macao Museum of Art features the artist's 52 pieces/sets oils and sculptures created over the past two years.
On display is his work in the signature theme of laughing man, and also other collections in totally different styles. The exhibition also shows Yue's work table, painting tools, reference documents and sketches. The MAM specially invited Mr. Yue to introduce his highlighted works to Friends of MAM. Participants will have a chance to enjoy coffee and chitchat about art with the artist and the curator!
About the Guided Tour
Date: 21/11/2013 (Thursday) 19:00 – 20:30
Registration: 8 – 10/11/2013 (10:00 – 19:00), 1st floor of MAM
Details: Interested parties can register with 10 stamps on the Art Passport and the valid membership of 2013 from 8th to 10th November during office hours. Limited to 25 participants, first-come-first-served.
Note: There will be video-recording during the event. Light refreshment, sponsored by Ponte 16 Sofitel Hotel, will be served.
About the exhibition
Duration: November 21 – February 16, 2014
Inauguration: 20/11/2013 18:30
Venue: Macao Museum of Art
Courtesy of the artist and Macao Museum of Art, for further information please visit www.mam.gov.mo.
Related posts: